Heroines: an anthology of short fiction and poetry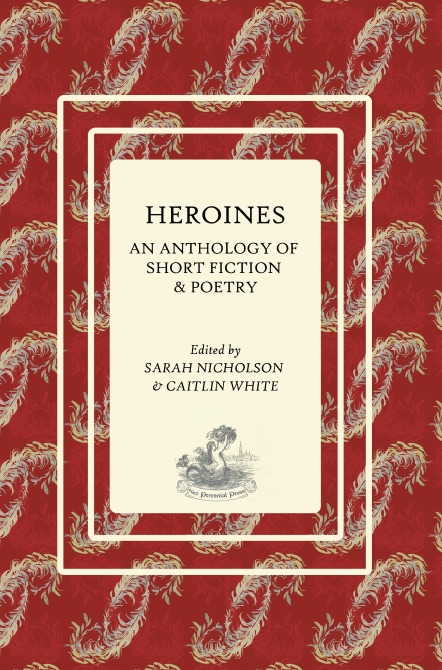 Heroines: an anthology of short fiction and poetry
For a time, it seemed that a great storehouse of women's treasure had been forever lost; the stories of heroines who had awoken to the call to adventure, and faced down challenges, in order to bring the gifts born through their trials into the world. The tales collected in the Heroines Anthology begin before time began. Its stories travel alongside some of the forgotten women of history, and it imagines its heroines all the way into the unknown territory of the future.
With a focus on reimagining the heroines of legend, fairytale, and mythology, in ways that are both resonant and startlingly new, The Heroines Anthology presents a challenging and soulful collection of short fiction and poetry by women writers that interrogates the traditional power dynamics of classic literature, while touching on the deeper questions of women's true nature.

Edited by Sarah Nicholson and Caitlin White and featuring writing by -
Toni Brisland, Aislinn Batstone, Emily Brewin, Sue Clennell, Kerryn Coombs Valeonti, Eileen Chong, Therese Doherty, Jane Frank, Laura E. Goodin, Maddie Godfrey, Maria Haskins, Annika Herb, Julie Kearney, Elise Kelly, Kathyrn Lyster, Tamara Lazaroff, Antonina Mikocka-Wa, Catherine Moffat, Jaya Penelope, Joyce Parkes, Louise Pieper, Sarah Rice, Gail Willems & Jena Woodhouse.